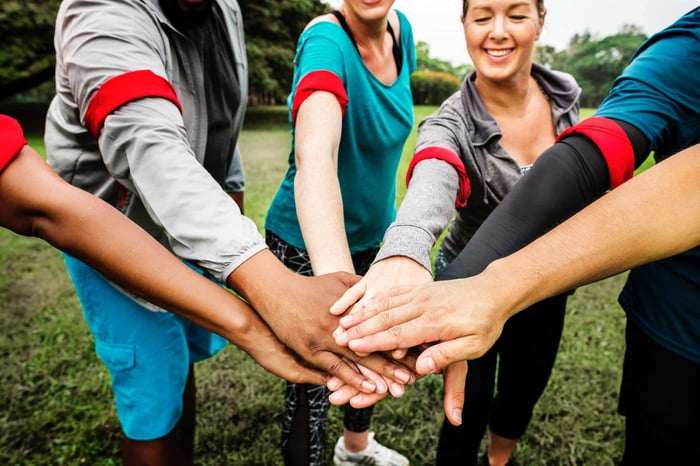 Property managers say that the biggest challenge in running their business is finding and retaining great rental property maintenance staff. Hiring maintenance staff for the unit make-ready process is becoming increasingly difficult as the younger generations opt for careers outside of the trades.
Here are 10 top tips from SuiteSpot on how to find and retain building maintenance staff for your multifamily property:
#1 Conduct a background check
When people are tough to find, it's tempting to hire the first person that applies to your help-wanted advertising without asking any questions. Doing that is a big mistake. Conducting an employment and criminal background check on prospective rental property field staff hires protects your client, your property, and your tenants' rental homes.
#2 Get rental property maintenance staff trained faster
Getting maintenance staff fully trained as quickly as possible is a major factor in reducing turnover times for rental property inspections. Multifamily apartment managers use mobile phone apps and unit make-ready software to help new field staff reach peak productivity faster. Mobile apps take the guesswork out of the turnover process by providing unit type-specific checklists that provide step-by-step inspection processes to automate workflows.
#3 Create standardized processes for building maintenance staff
Creating clear guidelines for maintaining rental properties and apartment turnovers let building maintenance staff know what's expected of them. This leads to happier employees who know they're doing their job right.
Using mobile apartment turnover apps instead of paper inspection reports and time-wasting emails standardizes the unit turn process. By taking the guesswork out of the job, apartment mobile apps can:
Synchronize workflow between field and office staff

Improve inspection report accuracy

Help catch costly work order mistakes early

Reduce costs by efficiently managing unit turns

Avoid decision-making bottlenecks with automatic escalation of overdue tasks to management
Learn more about the benefits of digital work orders and inspections management for rental properties
#4 Track maintenance staff progress
With apartment portfolios of more than 1,000 units, it can be difficult to know how your rental property maintenance staff is performing. Digital systems for rental property work orders, vendor selection, move-out inspections and apartment turnovers make it easy to see who is completing how much work on time. This makes employee evaluations less subjective and makes it easier to promote staff that are excelling or provide additional training to maintenance workers that are underperforming.
#5 Offer regular training opportunities
Offering regular training opportunities to your rental property maintenance staff lets them know the company is investing in their professional development. This reduces field staff turnover and also helps to find the best applicants for open positions. You can:
Send field staff to trade conferences

Build specific skillsets with mentoring

Use job-shadowing to help field staff learn from one another
#6 Foster interpersonal relationships
Building management staff can foster strong personal relationships with maintenance teams by spending more "face time" with them. This helps keep maintenance staff turnover low by letting people know they can come to you when there's a problem instead of looking somewhere else for a job.
Another way that apartment managers can let field staff know they're appreciated is by praising their hard work for finishing a large, difficult unit turn or getting a project done before the due date.
#7 Assist rental property inspectors with outside vendors & contractors
Apartment turnover apps as part of a unit make-ready software system can help make field staff more productive and happier about doing their jobs faster by automating the approval process of specific types of work.
Creating a list of preferred vendors lets maintenance staff send out work orders electronically for quotes and also prevents staff from doing work that they may not be qualified to do. Using automated approvals for specific tasks also speeds up the unit turnover process and gets more work done faster with fewer administrative headaches.
Learn more about SuiteSpot's mobile work order app for property management teams
#8 Incentivize long-term employment
Paying key field maintenance staff a little bit more based on skill level makes it easier to find people and provides an incentive for long-term employment. Experienced maintenance people can be hard to find, so why run the risk of losing them to a competitor for a few extra dollars? Remember that not all field staff positions are the same. The value of a person who can handle contractor-type tasks is worth more to apartment managers than the average handyman.
#9 Provide a career path
While money is important, providing rental property maintenance staff with a career path gives your workers a sense of direction and purpose. If people have the same job for too long, they're likely to lose interest and look for work elsewhere where. Apartment managers can:
Let applicants for field staff positions know in advance how they can grow

Provide on-going opportunities to increase work skills and job knowledge

Offer upward and lateral moves within the company
#10 Develop staff in-house
Another way to retain rental property maintenance staff is by developing employees in-house. "Growing your own" experienced maintenance people is a great strategy to use if you're finding it difficult to hire from outside of your company. Younger or inexperienced employees who lack the skills but have a positive attitude and motivation can be excellent maintenance staff candidates to develop from within.
Learn more about how unit turnover software from SuiteSpot can help retain maintenance staff and reduce apartment turn times