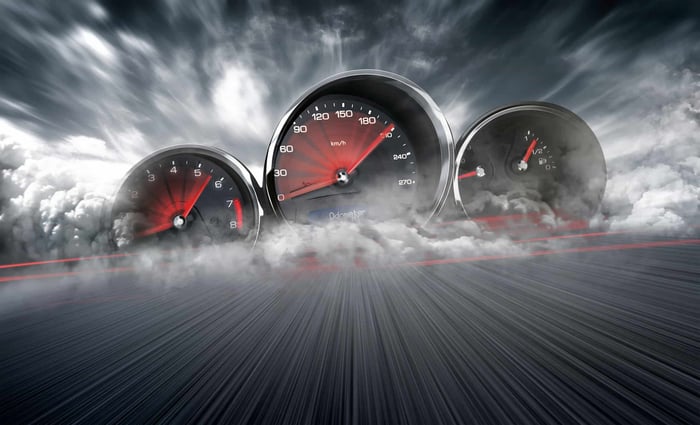 The unit make-ready process consists of three main components: resident move-out, making the unit rent-ready, and marketing and leasing to a new resident. Of these three steps, how quickly the unit turnover process is done has the greatest impact on capital planning and the bottom line.
In this article, we'll discuss the 9 best ways to speed up apartment turnover procedures and increase net operating income.
#1 Review your current unit make-ready process
Ask your field and office staff how they would improve your current multifamily make-ready process. People who are actually doing the work can often give you the most valuable feedback.
Unit make-ready inspection steps to review with your staff include:
Giving/getting resident non-renewal notice

Conducting pre- and post-move-out inspections

Current work order request process for submitting and approving

Vendor hiring and retention

Program in place to monitor unit turnover progress

Resident chargeback system for cost recovery

Communication between office staff, field staff, and leasing team

Compliance process to reduce liability and ensure adherence to landlord-tenant laws

Data capture system used to measure KPIs, forecast spending, and predict equipment failures
#2 Create and automate your standardized process
An automated, standardized multifamily turnover process should provide a clear workflow path for your staff to follow each time a unit is vacated. Automating the standardized unit make-ready process means:
Synchronizing workflow

between office and field staff by eliminating email inbox overflow and paperwork backlogs

Improving inspection report accuracy

with paperless capture of field notes, photos and documents to ensure regulatory compliance and reduced liability risks

Minimizing work order mistakes

with rigorous process tracking and approvals

Significant cost savings

by shortening unit turn times and optimizing the entire lease-ready process

Real-time KPI data collection

for trend analysis and improved budgeting and planning
Learn how unit make-ready software can standardize your turnover process
#3 Develop a checklist for field staff
When field staff has a pre-formatted apartment turnover checklist to follow, they're less likely to make mistakes.
Many companies are improving their unit make-ready process by transitioning from written unit inspection checklists to mobile unit make-ready apps. In fact, the best property turnover software incorporates the unit turn checklist into both an in-office interface and a mobile in-field unit turnover app.
#4 Build a catalog of items and services for each unit
The unit make-ready process can go faster by building a catalog of items for each unit. Begin by creating an individual profile for each unit. Then, develop standard cost parameters for repairing or replacing items based on the unit type, size, and floorplan.
Doing this provides management with the data needed to measure if staff is accurately estimating turnover costs and timelines. The best unit make-ready software apps provide a platform to customize the unit catalog based on items like:
Room lists by type, quantity, size, and fixtures:

bedrooms, bathrooms, living rooms, garage, and laundry

Multiple choice checklist categories to capture the condition of each room component:

walls, ceilings, doors, floors, and windows

Customizable services:

include a default list of make ready or renovation services, specifications, and pricing with individual fields for unit-specific notes, photos, and videos to document condition. Advanced service catalogues also include pre-defined General Ledger Account mapping to help with reconciling invoices with the internal accounting system
#5 Pre-inspections can speed up your multifamily make-ready process
Another way to speed up the unit-make ready process is to conduct pre-inspections before the resident moves out.
Pre-inspections speed up unit turn times by letting your field staff determine in advance the repairs and work that will need to be done. Inspecting the unit before it's vacant also gives you a chance to provide the resident with tips on preparing their property for the move-out inspection.
#6 Create a preferred vendor/contractor list
Creating a list of preferred vendors and contractors allows you to automatically generate work orders for service providers and maintenance teams. By taking the guesswork out of who will do what, specific types of work can be submitted for automatic approval. Unit turns go faster and defective items won't get overlooked.
#7 Schedule regular check-ins and updates
Using an apartment make-ready app for the checklist and work order process built around your business rules lets you instantly tell if work is getting done on time and on budget.
Apartment make-ready software can automatically escalate overdue items to management. Small problems are caught early before they become big and expensive. Unit turnover software can also electronically store photos and contract signatures. Paperwork clutter is eliminated, and risk management is improved by ensuring all inspection documents are immediately available.
Learn more about SuiteSpot's make-ready app
#8 Use KPIs to create a feedback loop for improvement
Key performance indicators – or KPIs – unique to your property portfolio are generated in real-time with data collected from the apartment turnover app. Monitoring KPIs to improve the unit make-ready process leads to better:
Capital planning

Asset condition

Risk management

Pre-emptive maintenance

Cost recovery from tenant chargebacks
#9 Create incentives for your turnover team
Creating incentives for your entire apartment turnover team helps to reduce make-ready time by setting group goals. When your entire staff has the same objective, unit turnover tasks get done faster, more cost-effectively and more efficiently.
Employee incentives can be based on items such as percentage of work orders completed within 24 hours, number of unit turns completed under the maximum time limit, and reduction in the number of days a unit sits vacant.
The top ways to make your unit make-ready process go faster
Improving the apartment turnover process through automation creates additional ROI that drops straight to the bottom line. In fact, research shows that an average multifamily portfolio of 1,000 units can see over $300,000 in annual savings through effective tenant chargebacks, vacancy loss savings, and increased operating efficiencies.
The 9 top ways to make your unit make ready process go faster, smoother, and more efficiently are:
Review the current make-ready process with field and office staff

Create a standardized process

Develop a field staff checklist

Build a catalogue of items and services by unit, property or region

Conduct pre-inspections for move-outs

Create a preferred vendor/contractor checklist

Schedule regular check-ins and updates

Use KPIs to create a feedback improvement loop

Incentivize your entire turnover team
Learn how unit make-ready software can increase ROIs and boost NOIs