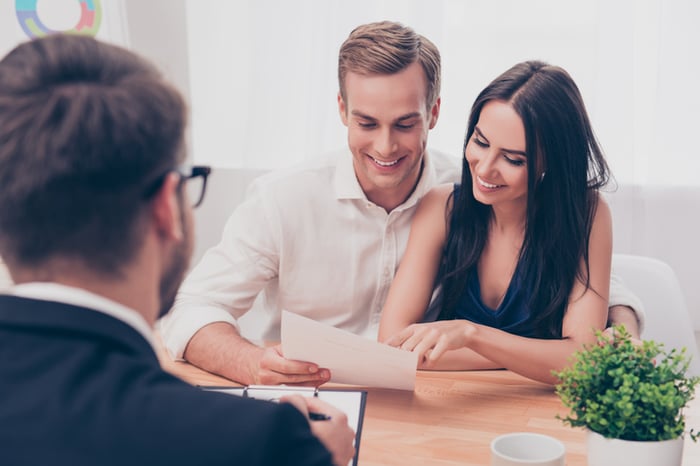 Let's be honest: resident chargebacks are a hot topic for a number of reasons. Emotions can run high and property operators don't want to be viewed as gouging residents. That's why many simply throw up their hands and write off the costs. It just seems easier.
However, chargebacks -- when done properly -- are about protecting your property and when the process is centered around documentation, communication, and fairness, it's likely to be more productive and painless.
Let's take a look at how to shift the focus of chargebacks so you can be sure the process is fair for everyone involved. Here are three key elements that we believe are crucial to protecting your assets:
1. "Smart" inspections - To protect you and your residents, every inspection you conduct should be photographed, documented, and stored in an easily accessible library. This eliminates any element of interpretation. For example, if a resident says at their pre-move-out inspection that there was already a burn in the countertop when they moved in, you'll have the move-in records at your fingertips to prove or disprove that claim. Keeping a record of the "before and after" helps to remove emotions from the equation with one truth which makes the process better for everyone.
2. Standardized pricing - Too often, the price of a repair is left to the discretion of the employee conducting the inspection. That's why you'll want to use an app that makes it easy for your staff to select from approved vendors and price lists-- whether that's a schedule in the lease or a preapproved cost list. Designated employees should also have the option to prorate or waive fees or deduct costs when processing a chargeback.
3. Documentation workflows - Once you have your records in place and you've calculated any excess damages, you'll need to deliver a charge breakdown to your residents with before and after photos. Here's where flexible workflows come in handy. For example, in the SuiteSpot platform, an inspection that documents damages automatically triggers another workflow to review and create a formal chargeback letter. That letter to the resident contains inspection photos, cost breakdowns, and any communication templates, including legal language, that you wish to include. That way, both parties have a clear and convenient record.
If you're still thinking that absorbing costs that should be charged to residents doesn't matter, it might surprise you to realize that subpar chargeback documentation results in one of the top costs in a unit turnover. In fact, SuiteSpot research shows that, in a typical portfolio of 10,000 units, poor chargeback documentation accounts for $235,000, on average, of annual loss. This money is lost because most operators have difficulty quantifying resident damages with the proof required for effective cost recovery.
As you can see, multifamily teams that fail to pursue resident-incurred damages during a unit inspection are failing to protect their own assets. And once the resident moves out, the chances of recouping those additional expenses are next to nil. That's why it's crucial that inspections carefully document every potential resident excess wear and tear issue so your property can stop paying to repair damages caused by the residents.
These days, every dollar counts. Our research shows that users of the SuiteSpot mobile inspection app increase their chargeback recovery by an average of 25%. And, thanks to digital technologies like mobile apps and cloud-based property management platforms, multifamily teams can boost all their processes to save a potential total of $3M per year.
In short, digital transformation holds significant potential for the multifamily community. (Don't miss our full whitepaper on unit turnover costs.) Stay tuned for a deeper dive into how various property management technologies help teams control costs and stay ahead of today's challenges!