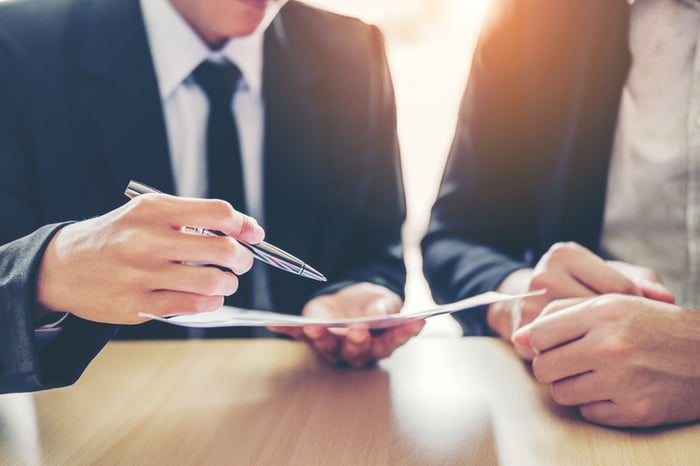 In the days of razor-thin margins and rising expectations, reliable vendors and contractors are the "secret sauce" that can mean the difference between a successful unit turnover and one that hemorrhages profit. But it's not just about sourcing great vendors and contractors; managing them effectively is the key to cutting costs, accelerating projects, and getting results.
Make no mistake: successful vendor management is a win-win for all parties. But since there are so many moving parts to wrangle, the difficult part is often finding an easy-to-use process that incorporates all the necessary elements for success.
Want to elevate your vendor management game? Here are some tips for building and managing a next-level team:
Hire by reputation
Any vendor can say they're the best at what they do. Instead of taking their claims at face value, look for references and word-of-mouth recommendations from trusted allies in your network. If references are hard to come by, try filling the gaps with your own research. And remember, if you end up finding a vendor you can trust, make sure to pass the word along. (That may seem counter-intuitive, but if reliable vendors know you're looking out for them, they'll become even more loyal.)
Know the market
When negotiating for third-party services, it helps to know the current market rates for what you're seeking. Put together a standardized list of repair and restoration prices and revisit this list on occasion to ensure it's keeping pace with pricing trends. Having a solid understanding of the market will give you leverage during negotiations.
Bring vendors into your network
Vendors and contractors are part of a process with many moving parts. Weaving them into your planning and communications will ensure they stay informed on project schedules, requirements, and emerging needs in real-time – and that you can stay informed about their progress, as well. Technology (e.g., property management platforms, cloud-based collaboration, mobile devices, etc.) is not only an effective way to ensure vendors become an integral part of your unit turnover team, it also eliminates any unwelcome "surprises" during a project.
Track expenses
It pays to know where your budget is going. By monitoring vendor expenses (e.g., labor, materials) on an ongoing basis, teams can manage costs in real-time, uncover trends, react quickly to discrepancies, and engage in forecast budgeting. Running the numbers through advanced tools (e.g., data analytics software) can also help property managers/owners track their expenses over multiple engagements and assets, giving them insights into future activities.
Enable real-time purchase orders
Modern tech enables unit-turnover teams to create and issue purchase orders on the spot. Consider how you can fast-track this process as well to ensure repairs and other work are being tackled without delay. Change order management is also a huge source of delays during turnovers, so being able to automatically notify vendors of change requests and receive quotes and approvals in real-time will significantly improve your turnover process.
Remember preventative maintenance
Once you've found a vendor you can trust, consider scheduling them to conduct regular preventative maintenance. This will ensure repairs and maintenance do not fall by the wayside, so your in-house teams are free to tackle other projects.
Foster the relationship
Vendors and contractors are more than just names on an invoice. Make an effort to treat them with respect and courtesy throughout all your interactions and you will build a loyal partnership. This way, when emergencies strike, your vendors will be eager to answer your call.
Meet payment deadlines
This may sound like common sense, but it's not uncommon for busy clients to miss vendor payment deadlines. Consider embedding processes or automated tools that will keep stronger tabs on vendor invoices and alert teams to when payment deadlines are coming up. Ensuring that vendors are complying with any insurance or certification requirements will also protect you from possible issues down the line.
In the property management business, reliable vendors are worth their weight in gold. Investing in your third-party relationships, and adopting the tools and processes to manage them effectively, will go a long way towards building stronger teams.