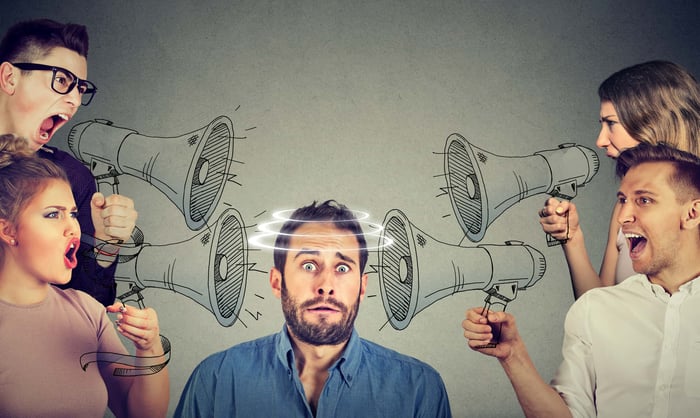 Landlords, property managers, and field staff benefit from unit make-ready software in several ways:
Automation speeds up the turnover process

Inspection report accuracy is improved

Decision-making bottlenecks are avoided

Operational data is automatically collected, stored, and analyzed

Costs are reduced and ROIs and NOIs are increased
Apartment make-ready software transforms the unit turnover process into an automated fast-running engine by eliminating paperwork and emails, significantly reducing potentially costly errors.
While there are numerous advantages to investing in unit turnover software, it isn't always the right choice for every landlord or property manager. In this article we'll help you understand if property turnover software is right for you, and how to evaluate them so you can make the best decision for your business.
How to tell if you need apartment turnover software
In our article What is Unit Make-Ready Software and How Does It Work? we described how to use make-ready software to streamline and improve the unit turn-over process.
This 10-point checklist will help you decide if an apartment turnover app and software are right for your business:
Vacancy rates fluctuate

or are greater than expected

Average unit make-ready cost

higher than industry norms

Incomplete or inaccurate information

on the apartment turnover checklist

Handwritten turnover reports

are misplaced or lost

Rising tenant complaints

about move-out report errors

Work orders bottlenecked

in the front office

Repair ROI tracking is inefficient

and spreadsheet-based

Lost revenue

from an ineffective tenant chargeback system

Consolidating data

for operational analysis and insight is time consuming

Scaling up rental business

is becoming increasingly difficult to manage
If any of these points sound familiar, your business could benefit from using an apartment make ready app.
What are the top features of apartment make-ready apps and platforms?
The best unit make-ready software apps and platforms offer a variety of top features and benefits including:
Guided mobile inspection checklists

synchronize information flow between field and office staff

Condition reports

improve accuracy and minimize work order mistakes

Digitized photograph and document storage

records unit condition and damages, increases tenant chargeback cost recovery, ensures regulatory compliance, and reduces potential liability

Property management integration

automates service request scheduling, makes office staff more efficient, and increases tenant satisfaction

Cloud-based mobile platform

with online access 24/7 boosts operational efficiencies and reduces downtime of field staff

Mobile app

for in-field make-ready inspections and auto alert of work order requests speeds up the turnover process and increases repair ROIs

Automatic escalation of overdue tasks

and items to management, avoiding decision-making bottlenecks between office and field staff

Systematic data integration

provides the operational analysis and KPIs needed to reduce loss from vacant units

and increase NOIs
Learn more about the features and benefits of unit make-ready software
How do I choose the right make-ready apps or platform?
These top features of unit make-ready software are a critical part of improving apartment turnover procedures. But when choosing the right make-ready apps or platforms it's also important to ask yourself these eight key questions about the company behind the unit make-ready software:
How easily does the property turnover

software integrate

with my existing tools and systems?

Do the mobile app and software platform have a

user-friendly design

that's easy to use?

Does the software company provide a

free demo period

for you to 'test drive' the software?

Will the software company build-out and test any

optional product integrations

to customize the software for your unique business needs?

Is there a

flexible software pricing model

based on a cost-per-seat or license?

How much are repair

ROIs and NOIs

increased?

Are

dedicated account managers

assigned to ensure the software platform is properly set up, your staff is completely trained, and you're getting all of the benefits the software can offer?

Is

customer service and technical support

available online, by phone, and by email?
How hard is it to implement an apartment turnover software?
There are quite a few companies on the market that claim to provide the best make-ready software, so it's important to begin with the right research to narrow down your options. Searching online is a good place to start:
Google search terms
Use search terms such as "unit make-ready software", "unit make-ready inspection", and "unit make-ready process". Paid or sponsored ads will appear at the top of your search page, so be sure to go beyond those to the actual results of your search terms.
Property turnover software websites
Your online search will generate several pages of links to software provider websites. Visit each site and read their product pages, brochures, case studies, and blog articles.
Online reviews of unit make ready software companies
Social media sites such as LinkedIn, Facebook, and YouTube are good sites to visit for online reviews of unit make-ready software companies. You'll find user groups and discussion threads focused on real estate property technology and apartment management with reviews from actual users.
Ask for referrals from your contact network
The odds are that someone you know in the business is already using a unit make-ready software solution. Asking for referrals from peers or people in professional groups you belong to can help speed up your search for the best software option that's right for you.
Short list your top choices
After you've narrowed down your list to three of four software companies, contact them to arrange for a free demo of their unit make-ready software and mobile app. The demo will let you see hands-on how easy their platform is to use, and the provider will also offer you their standard pricing information. For landlords with a large number of units under management, the property turnover software company will provide you with a specialized pricing proposal.
The implementation process – also known as "onboarding" - for your unit make-ready software will begin shortly after your agreement is signed. Onboarding usually goes pretty quickly, but the timeline will vary based on the size of your portfolio and any integrations needed with your existing property management tools.
Learn more about SuiteSpot's make-ready app