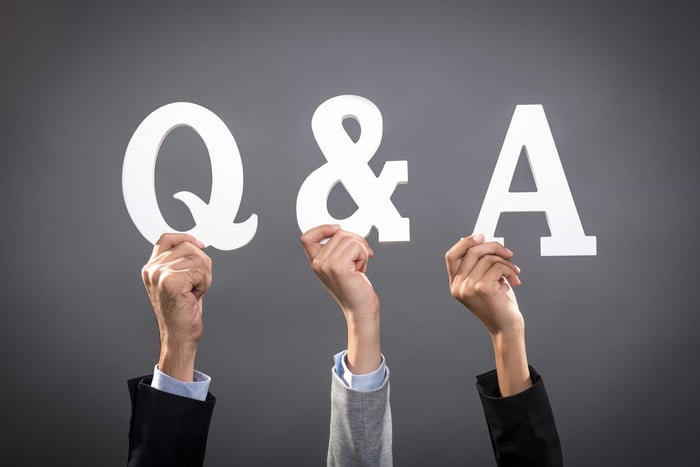 As an all-in-one mobile property operations solution, SuiteSpot has the power to take property operations and maintenance to the next level. Like any next-gen technology, there are upfront questions and options to consider. Here to help are Elik Jaeger, SuiteSpot CEO and Adam Chiarotto, SuiteSpot Business Analyst.
First off, how would you describe SuiteSpot to someone who may not be familiar with the technology?
Elik: The most straightforward way is to think of it is as a mobile application – or "app" – that manages everything related to property management field operations. Its a tool that gives property owners/managers greater control and oversight throughout the entire unit turnover process, from notice to vacate to rent ready, preventative maintenance to unit inspections and all of the work that needs to be done by either internal staff and external contractors to make the maintenance processes shorter and more cost effective.
Adam: Not only that but the SuiteSpot technology enables for a whole new level of visibility across an entire portfolio. Field staff can share information and updates on all their activities with colleagues back at the office through the SuiteSpot dashboard. That data can then be analyzed and summarized to tell any number of stories – whether it's about the people in your buildings, the state of your assets, future repairs and maintenance, and what can be done to enhance your risk management and minimize liabilities. Learn about SuiteSpot's work order management systems.
Does that require training in data analytics?
Elik: Not at all. We've designed the SuiteSpot dashboard so that when all that data comes in from the field, it is automatically analyzed and visualized in a way that makes it easy for any user to make informed decisions. There's no up-skilling required, and you don't have to go looking for data scientists to understand your data either. Learn more about SuiteSpot's property operations dashboard and reporting resources.
So it's also about becoming more proactive?
Elik: Exactly. Through SuiteSpot, property managers/operators can get on top of issues before they become a problem. They can also keep unit maintenance and repairs on schedule by using the software to assign and track staff tasks and contractor work orders.
Adam: It also helps you track the condition of the individual units themselves. Through the app, you can schedule regular inspections to monitor and document the condition of the unit throughout its entire life cycle. That way, inspectors can catch issues early on (e.g., resident damages, hoarding, repairs) and enforce corrective measures before things get out of hand. Implementing that kind of regular inspections also sends a message to residents that their property managers/owners are on top of things and care about their properties and resident experiences.
Elik: Ultimately, it comes down to performing regular inspections in a standardized way, which provides greater visibility and better protection for your assets. Learn more about SuiteSpot's mobile unit inspection features.
What kinds of inspections can the mobile app handle?
Elik: Any kind, really. We've built in pre-configured inspection templates for a variety of use cases. So whether you want to assess and compare the condition of a unit before and after occupation, take an inventory of the fixtures, or measure a unit from a water and energy efficiency angle, we've built templates to cover that. What's more, every template can be easily customized however the user sees fit.
Adam: And it goes beyond taking stock of what's broken and what's not broken. We've designed the inspection tools and templates so that you can add on metrics specific to your objectives. It's all well and good to say, "We did an inspection of a building with 300 units and 60 of them need repairs," but you can also add on the ability to find out how much those repairs will cost, the man-hours involved in replacing those fixtures, energy-efficiency ratings, safety hazards priority and dispatch work orders more strategically.
You talk about using the app to standardize operation. Besides the templates, how does SuiteSpot accomplish this?
Adam: For one, business rules and service catalogues are centralized. Beyond that, we've also built a library of best inspection practices which can be accessed by anyone out in the field. Because we've worked with so many organizations, and because we've seen all kinds of inspections, we're able to collect that knowledge and make it available through the app. This helps clients learn what works best across the industry, and pick and choose which best practices to implement across their unique teams and assets.
What would you say to field staff who are reluctant to move beyond "pen and paper"?
Adam: Everyone has their preferences, but the reality is the industry is becoming more complex. Speed and accuracy are critical in the unit turnover process. Some of our users are hesitant to use SuiteSpot because it is a bit different, and some say they feel like they are being monitored. Once they start using it, though, they quickly appreciate the value of having all the information they need in one place and an app that keeps them up to date. It makes sure that things aren't getting lost and delayed, and it saves them from forgetting key tasks.
How much does this all cost?
Elik: The cost scale with the size of our clients' portfolios. So, if they start with 1,000 units and grow to 2000 the next year, the cost scales with them. It's not per user or building, and we don't charge for the number of pictures that you take and the amount of data that you collect. That's all unlimited. When our clients grow, we grow.
Adam: It's also important to mention that the cost is inclusive of everything SuiteSpot has to offer – the inspections, work order management, document management, reporting, data analytics – everything. Similar platforms will charge you extra to all the functionalities one by one, which becomes costly. For us, our pricing structure is simple and transparent.
Elik: One last thing to consider is that you aren't just investing in faster, more accurate inspections. You're investing in the ability to protect yourself from legal and liability issues, perform advanced analytics, drive more informed decisions, and ensure your entire team and all their activities are centralized in real time. That drives consistency, accuracy, and accountability – which in turn drives your bottom line.
Contact SuiteSpot to learn how you can Request a Demo, or visit our website for more information. We also welcome you to contact us directly via phone at 1-647-797-1997 or email.