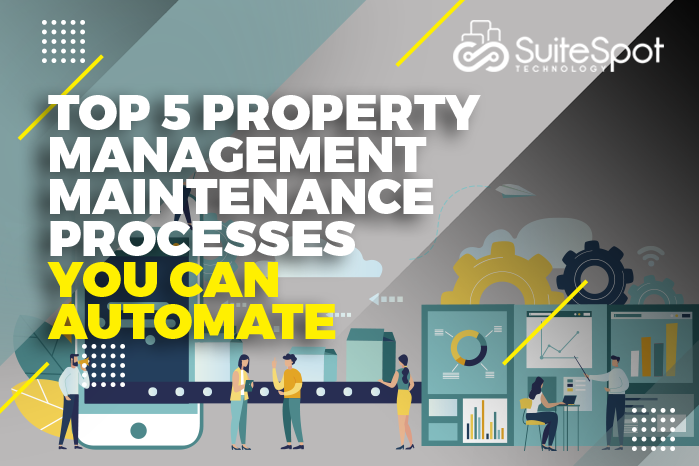 There is plenty of talk about how automation is changing the world. And while its application in manufacturing, finance, and healthcare may dominate the conversation, automation offers equal benefits for multifamily maintenance operations.
Automation can take many forms. By and large, it is the concept of using smart platforms and digital tech to perform repeated tasks on humans' behalf. When applied successfully, there are many ways automation can help property maintenance teams save time, reduce costs, boost productivity, and reduce their margin of error. Let's look at a few of the these processes:
1. Work orders
With the right inspection app, it's possible for field techs to automatically generate work orders based on real-time inspection results. Need a repair? Looking for a new part? Connecting to a TRIMM platform via their mobile app, maintenance teams can create and send work orders and track them through until completion (e.g. priority, service category, scope and order entry, assignment, quoting,, status, fulfillment, approval, etc..). This saves a significant amount of back-and-forth, weeds out the possibility for human error, and helps fast-track maintenance activities.
2. Automated notifications
The maintenance workflow is never static. Challenges can arise. Roles can shift. Plans can change. So when deviances or delays occur, the right people must be informed, on time, to take action. Here's where automation can detect workflow disruptions the moment they occur, instantly send alerts and notifications to the appropriate parties, and escalate those alerts if needed. This keeps maintenance and unit turnover teams moving much faster and more efficiently compared to manual processes.
3. Operations insights
There's no escaping the fact we live (and work) in a data-driven work. The good news is that data can be automatically collected, sorted, and assessed via self-governed data analytics to give multifamily teams insights into all facets of their maintenance or unit turnover process. Herein, automation is an invaluable tool for benchmarking building operations, measuring stats (i.e. project costs, resident satisfaction, staff performance), setting key performance indicators (KPIs), and identifying operation (or market) trends, variances or anomalies as they take shape.
4. Preventative maintenance
It pays to get the jump on unit repairs and building system failures. That's why preventative and scheduled maintenance is a large part of the property management job. Here's where automated maintenance tools and trackers make it exponentially easier to schedule and track inspections, work orders, coordinate maintenance teams, and keep tabs on all preventative maintenance activities and results as they occur.
5. Digital make-ready boards
The days of whiteboards and post-it notes are fading. In their place is a new age of cutting-edge platforms with digital make-ready boards that provide property, asset management and leasing teams with timely views into their operations. Automated tools use real-time data collected from the field to take the guesswork out of project management and keep everything and everyone on track. No more information silos!
Managing property maintenance means juggling any number of teams, vendors, processes, timelines, budgets, metrics, data, workflows, and … well … you get the idea. Adding automation to the mix gives both maintenance and unit-turnover teams alike the ability to streamline their days by automating the predictable and focus on everything else that requires a human touch.