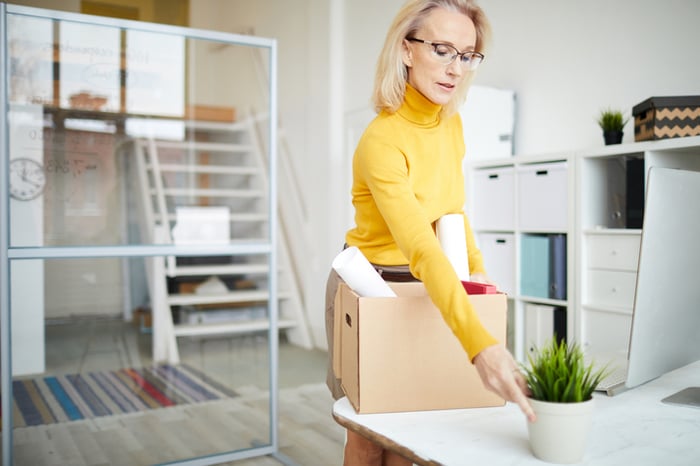 Even in the best of times, the multifamily industry was battling a 39 percent turnover rate for onsite maintenance—and let's face it, a pandemic adds new and unforeseen complications to the mix.
While the full repercussions aren't yet completely apparent, there's no doubt there will be some effect on employee turnover. The sad truth is that, even if the current uncertainty stems the tide of employees leaving voluntarily, many companies may be forced to lay off at least some of their staff.
Whatever the cause, parting ways with an employee can be stressful. Not only is the company losing valuable expertise, but employers risk watching institutional knowledge walk out their door. And in an especially difficult period of history, exploring ways to retain and transfer that knowledge can help bridge the talent gap. In a time when wages are likely to rise for essential frontline staff, it becomes particularly important to ensure that the remaining workers are fully up-to-speed so their efficiency is optimized.
You may not be able to prevent some employees from saying goodbye, but some strategies can help minimize the loss to your operations and ensure your company can do more with fewer people. Here are a few to consider...
Cross-training
When it comes to key responsibilities, it pays to have back-ups. Consider cross-training your employees on important work tasks so that they are ready to jump in if needed. This may require additional investments in training and educational resources, but having someone to fill an empty role will go a long way to ensuring business continuity. Not to mention, cross-training employees saves managers and leaders from having to pause their own work to pick up the slack.
Foster career development
Employees are more likely to stay with an employer if they know they have defined career opportunities in their future. Yet, in addition to being a good retention strategy, career development and coaching enable team members to step into different roles when they become available. This is called "building a talent pipeline," and it serves to not only make sure companies have capable and eager employees at the ready to continue essential work, but it shows potential recruits that your company invests in its team. This talent pipeline also becomes invaluable when your company needs to make cuts. (Read more about techniques to coach your employees.)
Preserve knowledge
Employees take valuable experiences, insights, and institutional knowledge when they leave a company. Therefore, it's in an employer's best interest to capture that knowledge while they're still on the roster. This can be done by establishing mentorship programs, developing knowledge transfer initiatives (e.g., workshops and lunch-and-learns), or creating operations manuals. Digital technologies can also capture and preserve employees' knowledge and experience, while providing tools like checklists and project tracking to ensure nothing gets missed. These assets can be used to onboard new hires faster or "upskill" other employees, while workflow tracking can help level the ground between early-career recruits and experienced staff. Easy access to historical data, such as move-in inspections at move-out time, makes the process more efficient and less frustrating for everyone--especially as digital-savvy millennials and Gen Z employees onboard into your workforce.
Manage morale
The loss of a veteran employee can impact the colleagues they leave behind. Filling the void can cause excess stress and feelings of resentment, frustration, or even sadness. Take this time to address the change and the concerns it may cause among your team. Also, use this instance to examine why the employee may have left and what can be done to boost morale or improve the overall work culture, so others don't follow suit. You may get significant results just by making relatively minor changes. For example, something as simple as recognition boosts employee engagement by 30%.
Implement multifamily technology that's easy to use, simple to configure for your needs, and keep everyone connected in the field. (Check out our recent blog, 5 Tips to Help Employees Accept Digital Transformation.) One way to ensure an app is easy to use is to look for those designed specifically for the multifamily field. Your new app should be built to facilitate the day-to-day duties of property operations. This will help you get more done, with less resources.
There are many reasons why talent decides to leave a company. Some are preventable, while many are simply the nature of the business or the current economic situation. Whatever the reason, it's important for employers to manage employee losses by ensuring its remaining team is ready (and eager) to fill the gaps and keep institutional knowledge from leaving the building.